"if you can dream it you can do it"
Walt Disney
The Garden
Gherardo Silvani, Roman architect, was commissioned to design this Reinassence garden in 1620 for the Corsini's family residence. In the heart of the city of Florence the gates open onto a hidden jewel protected by an imposing wall. The Corsini Garden and its lemon houses represent a unique place, where time is the main storyteller of past centuries and where future stories are woven. The central avenue, lined with romanic statues and ancient terracotta pots for lemons trees, invites guests to discover this jewel and make their way to the monumental Loggia by Buontalenti that frames the palace. Corsini Garden is suitable for organizing any type of event, like a dance party, a gala dinner a ceremony, as well as conferences and corporate events.
Events
Corporate Events
Thanks to its central position, to the particular features of its spaces, to the easy access, the Corsini Garden lends itself for the organization of corporate events of any type like gala dinners, awards ceremonies, conventions, fashion shows, concerts, team building.
Weddings
The magic of a garden makes it possible to be very creative setting up magical moments for unforgettable anniversaries, parties, weddings, ceremonies, formal dinners and, why not even picnics and a perfect frame for religious and symbolic ceremonies and blessing.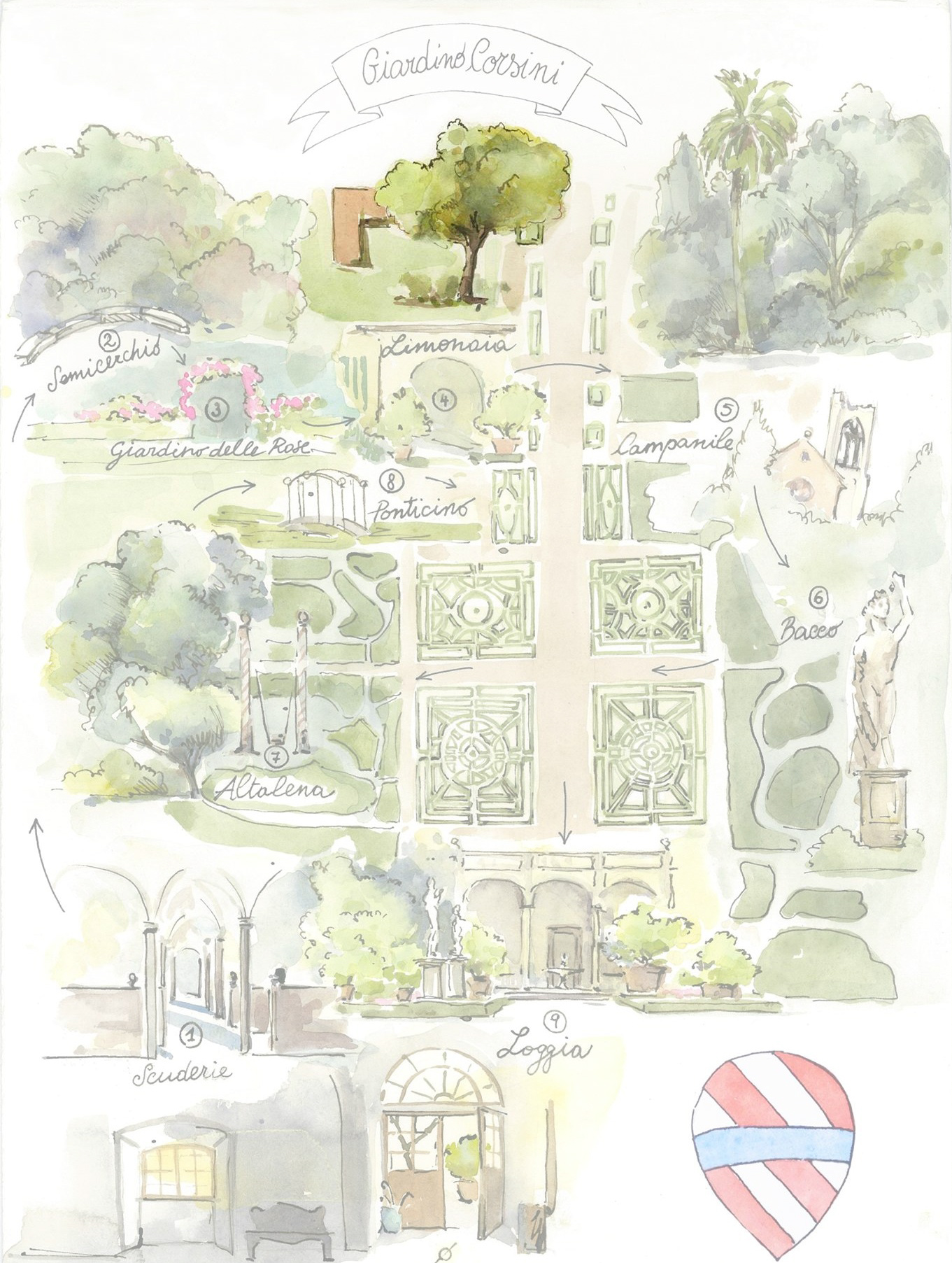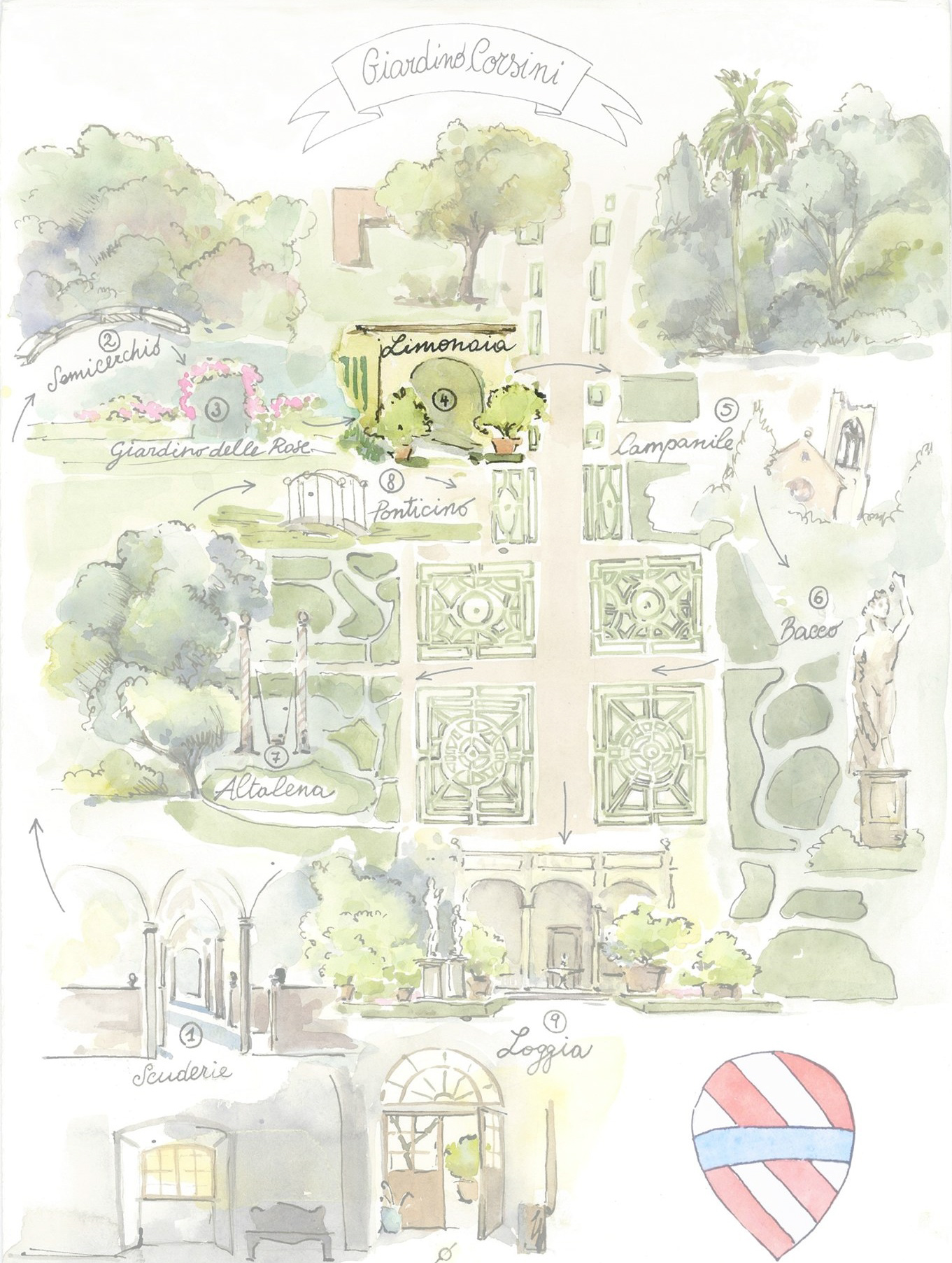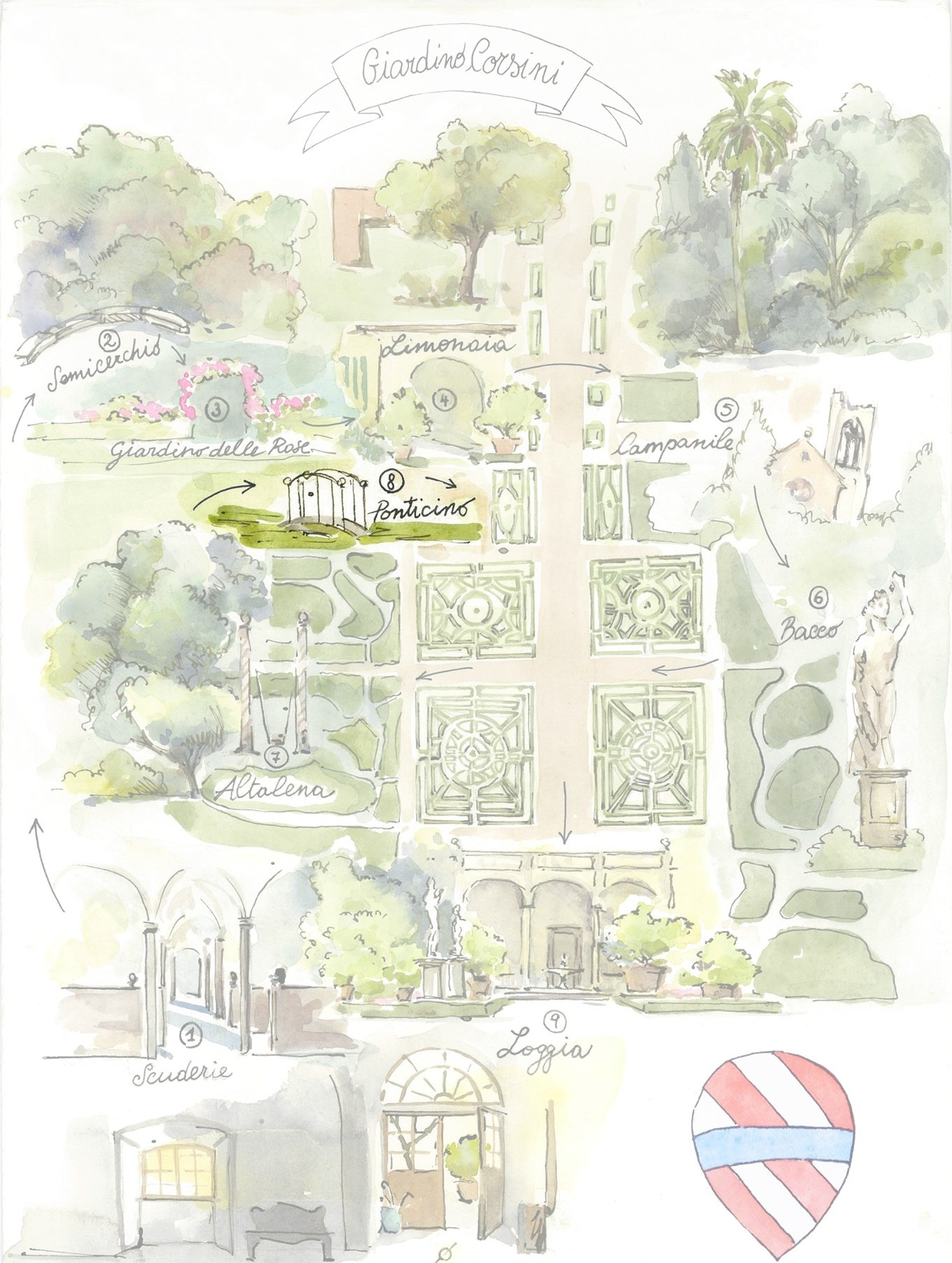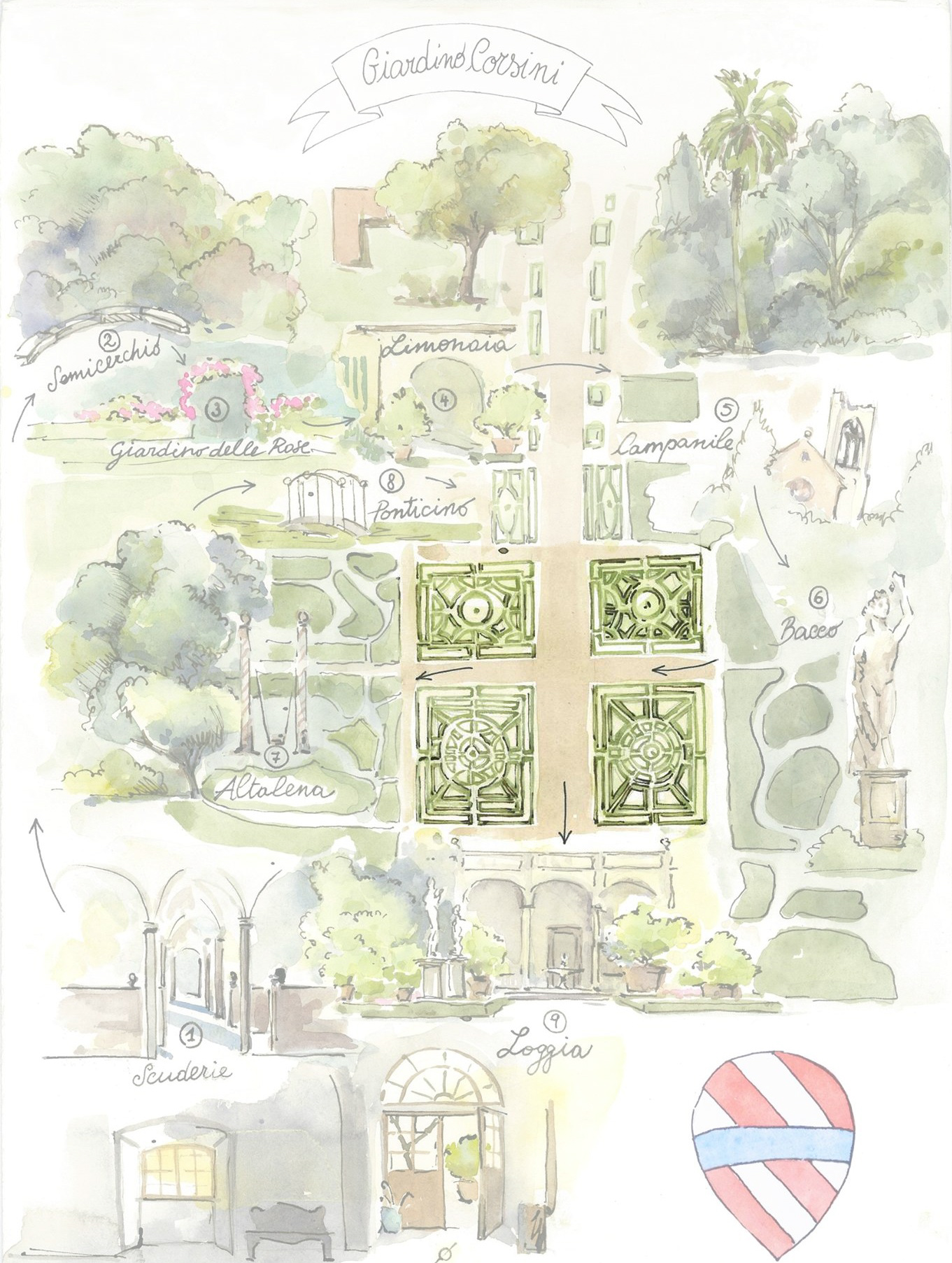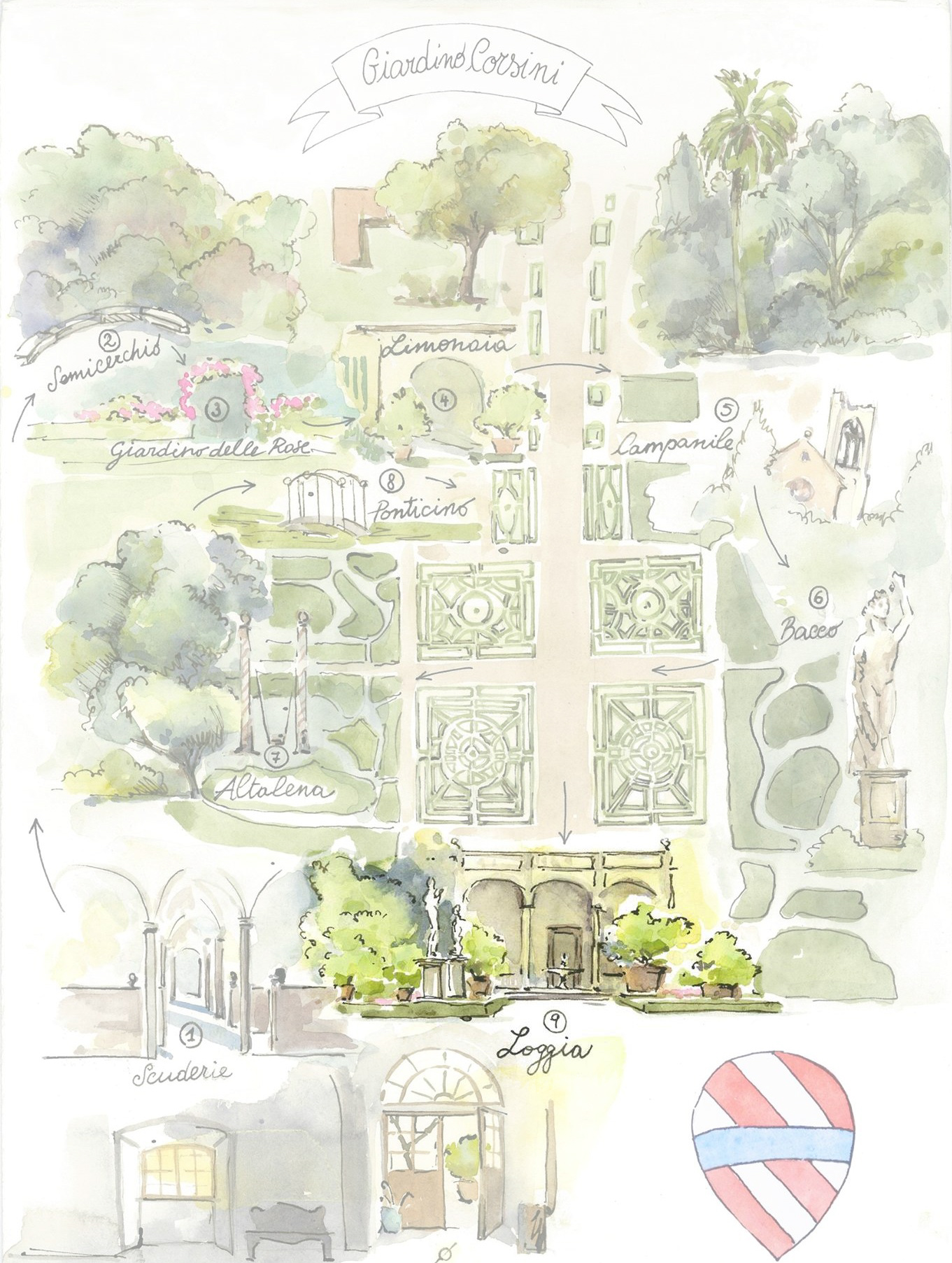 Special Events
Artigianato e Palazzo is an international craftsmanship fair started in 1995, from an idea by Neri Torrigiani and promoted by Princess Giorgiana Corsini, mainly to re-evaluate and reclaim the figure of the craftsman and his work today, considering it high expression of quality and technique, tied yes to the client, but insisting on the idea of a handicraft by its nature "modern", without forgetting the fundamental element of tradition.
An international cultural event in the Garden of Palazzo Corsini. A stage for the great artists of tomorrow, which will allow young musical talents from all over the world to shine in a splendid setting, offering the public an annual festival at the highest levels of opera, theatre and concert performances.